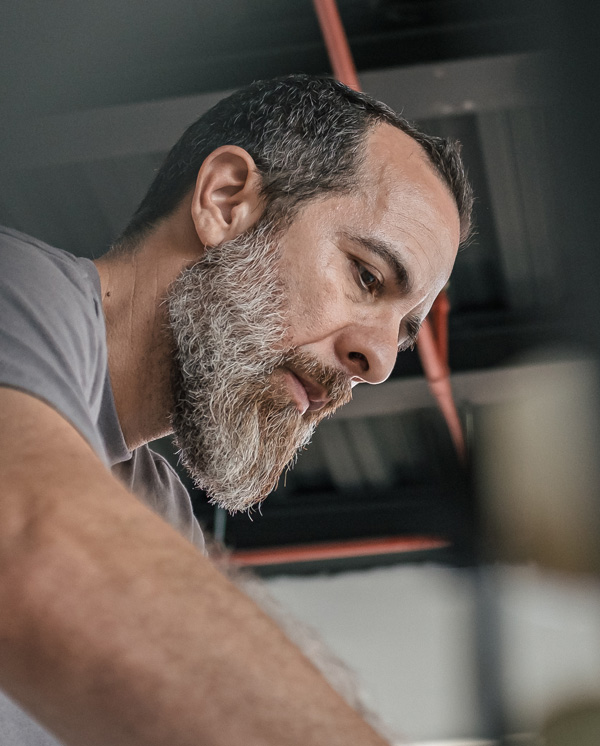 Is a Panamanian artist who delves into the frontiers of humanity in the face of the continuous advancement of technology. By utilizing visual codes from abstract art and mechanisms of generative art, his work addresses fundamental concerns such as love, memory, and death. These themes transcend any trends or localism, appealing to a universally human sensitivity. He has delivered talks and workshops on generative art in various countries, including notable events such as: "A Conversation on Generative Art" in Marfa, TX, USA; "Computadores Fazem Arte" in Rio de Janeiro, Brazil; and the "Creative Code Workshop" in Panama City, Panama, among others. Among his most recent exhibitions are "Aithérios" in Marfa, 2021, and "Brise Soleil" in Los Angeles, 2022. Currently, his artworks are featured in several artistic projects such as Foundation, Bright Moments, Hic et Nunc, as well as exclusive generative art platforms like Art Blocks.
Epitomizes a methodical and precise approach, exhibiting an unwavering attentiveness to the intricacies of his surroundings. His unique trajectory has bestowed upon him a vast array of cultural references, spanning the realms of music, science, and visual arts. His artistic creations serve as immediate manifestations of his introspective thoughts and acute awareness of the world around him.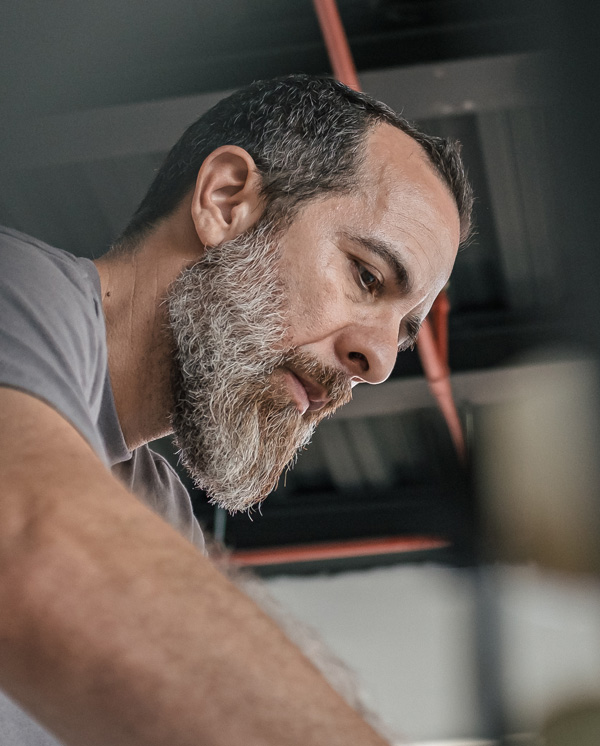 When he speaks, he searches for the precise tone of voice within the idea he wishes to express, the rightful place for each word. Inevitably, his artistic work is the consequence thereof.
From a tender age, Ledezma consciously embraced his identity as an artist, driven by an insatiable longing "to always be in another place," as eloquently described by Junot Díaz in one of his novels¹. Nurtured within a culturally enriched environment, surrounded by musicians, he embarked on his journey, pursuing architectural studies at the Universidade de Brasilia, an experience that led him to reside in the Brazilian capital for approximately a decade. During this transformative period, in addition to the profound influence of the city's modernist architecture, he delved into the history of art, encountering luminaries such as Salvador Dalí, Rothko, and Willem de Kooning. This marked the inception of his envisioned artistic career. Initially, he honed his skills through traditional techniques, employing oil painting, charcoal, and even installation art. Simultaneously, he embarked on visual experiments with the nascent digital mediums and programming languages. Over the years, these endeavors evolved in complexity until a fortuitous series of accidents led him to the discovery of the term "generative art" around 2017. This revelation solidified his conviction that the selftaught path he had been traversing for the past three decades was undeniably legitimate. Subsequently, he gained access to ArtBlocks, enriching his personal pantheon of artists with names like Vera Molnar, Rioji Ikeda, and Manfred Mohr, among others.
Although generative art, as we know it today, is a concept that emerged in the 1960s as a form of digital art, it has been an inherent methodology within the creative process of many artists for centuries. In fact, precedents can be found in designs such as the girih tiles seen in Islamic architecture from the 11th-12th century, and even in Mozart's "Musikalisches Würfelspiel" (Musical Dice Game) from the 18th century. The Dadaist poems of Triztan Tzara in the early 20th century can be considered one of the earliest instances within the realm of avant-garde art. John Cage, William S. Burroughs, and Marcel Duchamp are other examples of artists who employed generative processes to create art.
In essence, generative art is characterized by a set of rules, predetermined by the artist in the creative process, commonly understood as algorithms, which involve randomness as a determining force. It is akin to a series of intentional paths that the creator bestows upon the artwork, delineated within narrow boundaries that allow for the prediction of the outcome with a certain degree of precision. Yet, these boundaries are also wide enough to allow for the emergence of random events that uniquely shape each journey.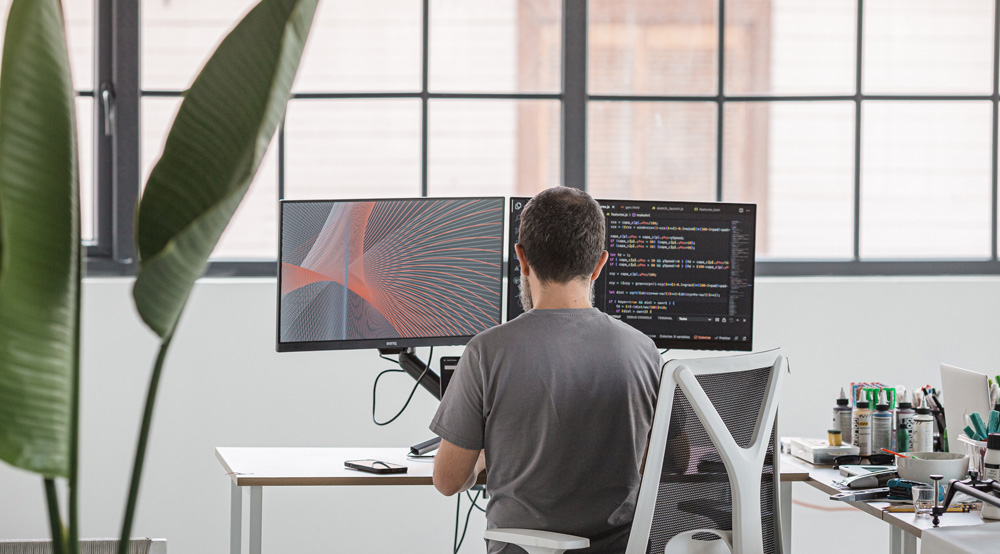 Thus, the artist never gains complete control over the artwork, which evolves through a dialogue between their intentions and the laws of the algorithm. Recently, generative art has gained international prominence through the implementation of decentralized blockchain technology, which has enabled the creation of Non-Fungible Tokens (NFTs). This not only resolves a longstanding issue that has plagued the digital art market from its inception (the inevitable issue of illegal reproduction), but also opens up new possibilities for this artistic movement.
A crucial element in understanding Jorge Ledezma's work within the realm of generative art is his process.
Unlike many artists in this movement who typically begin with experimentation with code and programming languages, Jorge starts with a genuine question, an intellectual curiosity, something that involves him as a human being. Once he identifies that idea, he embarks on an exploration through imagery, hand sketches, colors, and lines, seeking to project it into the world.
In Jorge Ledezma's work, the themes that have guided his path escape commonplaces within the regional and Latin American context. His artistic anxieties move away from current social problems and gender theories in order to draw much closer to universal dilemmas. Perhaps for this reason, his references are diverse and unusual: ranging from Hilma af Klint, Sol Lewitt, and Kjetil Golid, to episodes of Love, Death + Robots (Netflix, 2019) and Black Mirror (Netflix, 2011). Hilma A. F. Klint, Sol Lewitt, y Kjetil Golid; hasta fragmentos de Love, Death + Robots (Netflix, 2019), o Black Mirror (Netflix, 2011).
The idea of technological singularity is the main motif around which his work revolves.
The term has been used by physicists and mathematicians since 1957 to refer to the point in history where technology gained its autonomy from human beings, surpassing them in ways that until then had been exclusively human, such as freedom or art. How will our humanity survive in a world of blurred boundaries? This is the question that Ledezma seeks to answer with each of his pieces.