Jorge Ledezma uses the mechanisms of generative art as a photographer uses light, or a painter uses oil. Although his pieces are born from binary codes, the themes he addresses and his visual references come from deeply human observations and concerns. For this reason, his work speaks to us from the near future, seeking the answers to questions that you may have not yet asked yourself. As an artist, he knows at heart that "night is a silence too full of noise, an emptiness too full of things, a darkness too full of stars."
For him, art is a vehicle for reflection and analysis, a path towards individual and social change. It is also the perfect excuse to uncover hidden codes beyond the truth of things, secret laws that form the fabric of the universe, "something that appears complex but ultimately falls upon basic questions we have been asking ourselves for centuries."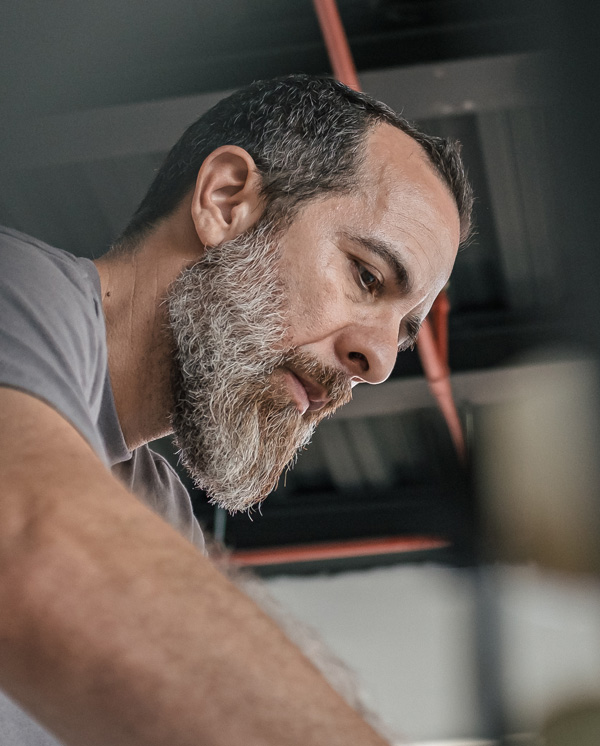 Jorge Ledezma is a Panamanian artist who delves into the frontiers of humanity in the face of the continuous advancement of technology. Through visual codes of abstract art and the mechanisms of Generative art, his work addresses fundamental concerns such as love, memory, or death: themes that transcend styles and localisms, appealing to a universal human sensibility. Ledezma has given international talks and workshops on Generative art such as "A Conversation on Generative Art" (Marfa, TX, USA); "Fazem Arte Computers" (Rio de Janeiro, Brazil), and the "Creative Code Workshop" (Panama City, Panama). Recent exhibitions include "Aithérios" (Marfa, 2021) and "Brise Soleil" (Los Angeles, 2022). His works are part of several digital platforms such as those of Foundation and OBJKT but mostly specialized in generative art such as Bright Moments, FXHash and Art Blocks.